Nelson Rolihlahla Mandela. His name alone sends waves of inspiration and motivation rippling through you.  
In conjunction with Mandela Day tomorrow, we remember the man who devoted his life to the service of humanity. This commemorating day not only honours his legacy, but also provides us with an opportunity to reflect upon ourselves. We may be inspired to, in some way or another, mirror his journey – making our own contributions to bettering the world, the way he did.  
Most people would readily agree that he is one of the most iconic figures of the 20th century. Not only did he initiate revolutionary change in a racial gerrymandering system where Blacks were stripped of their very basic rights, but he was also South Africa's first black head of state, elected during a democratic election. Despite his international stature, many people are unaware of the fact that Mandela was a lawyer who served as a legal aid and public defender, fighting the good fight of justice.  
Mandela completed a two-year diploma in Law, at the University of Witwatersrand, after his first bachelor's degree. This diploma not only allowed him to practise law, but he successfully opened South Africa's first Black law firm; pioneering a form of change within a legal system that sought to oppress Black South Africans. He provided legal representation to Blacks who could not afford this from White law firms, as they were too expensive. Mandela found out later on that most White law firms would charge Africans significantly higher fees for legal cases, than they did their wealthy white clients. Prior to the launch of Mandela's law firm, most Africans would enter court without any form of legal representation, setting them up for inevitable failure.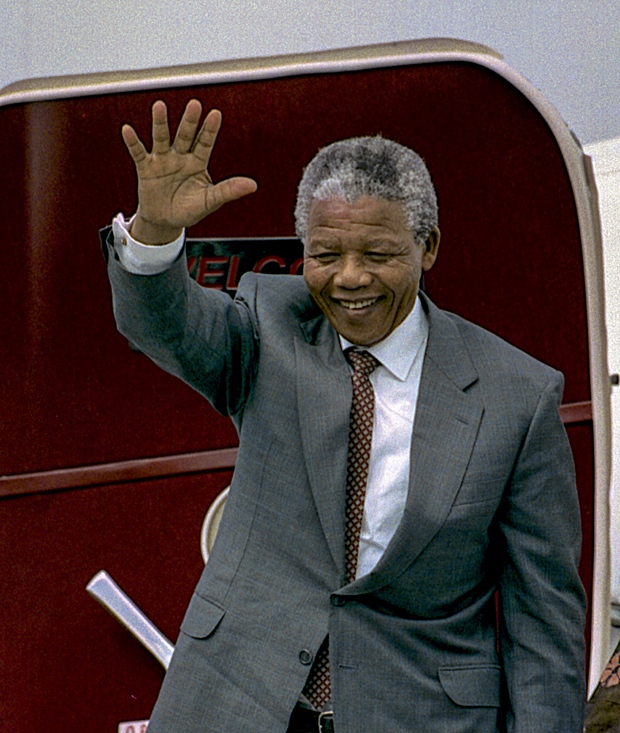 Mandela spent nearly a decade in the confines of a courtroom, sharpening his legal skills and grooming himself into an excellent lawyer. Although he ended up more politically involved by a certain point of time, his clear dedication and interest in Law did not come to a halt. During his imprisonment in 1962, Mandela pursued a Bachelor of Laws at the University of London, through distance and flexible learning. After years of trial and tribulation, he finally received his Law degree from the University of South Africa, in 1989. It is clear that Mandela's legal background has had a significant impact on the manner in which he fought against all that he did, during that era. His extensive legal knowledge not only allowed him to challenge certain apartheid laws and expand on the anti-apartheid movement, but also strengthened his ability to critically evaluate circumstances. It enabled him to draw from his deep understanding of the law when discussing human rights issues and helped him produce strong and impressive arguments as he fought for the equality and freedom of millions of Black people. To many, including Barack Obama, Nelson Mandela is considered a hero.   
Based on Nelson Mandela's eminent history, it would be a crime to say that a Law degree limited people to just litigation, as this is certainly untrue. A Law degree can contribute to a plethora of career options due to its versatility and can also inculcate certain desirable qualities in fresh graduates or simply teach them a variety of useful life skills. Mandela was able to draw from his legal craft to help him further his other endeavours – proving that a Law degree holder is capable of great things!  
If you would like to follow in his heroic footsteps and be a force to reckon with, start your legal journey the right way.  
"A winner is a dreamer who never gives up."  – Nelson Mandela