Vision: A new, modern development for entrepreneurs in Long Island, including living/working/playing facilities.
Example features:
-Outdoor park area: basketball courts, open fields
-Building amenities: fitness center, co-working area
-Residential: mix of apartments (prioritizing individual bathrooms)
-Community: Highly connected/integrated
Next Gen HQ is exploring a long-term development in Long Island, NY. We are looking to bring a team of ND MBA's to explore project feasibility including locations, town planning, site layout, and more.
Required Prerequisites:
No mandatory prerequisites.

A general knowledge of real estate financing, development, and operation would be helpful.
Learning Objectives:
Students will play an integral role in the formation of new, category-defining business line through the creation of a market feasibility study for an live/work/play development model on Long Island.

Students will learn the ins-and-outs of the real estate industry, familiarizing themselves with the nuts and bolts of how to assess market-product fit and create a program for a real estate development.

Students will walk away feeling knowledgeable about real estate market assessment, property development, town/community integration assessment, and conducting target tenant research / feedback.
| | |
| --- | --- |
| Company | Next Gen |
| HQ | New York |
| Revenue | 1,000,000 - 3,000,000, |
| Employees | 10-25 |
| Stage | Established Startup |
| Hiring Potential | Follow-on Projects, Formal Internship, Entry Level Full-Time, Upper Level Full-Time |
| Website | http://www.nextgenhq.com |
At Next Gen HQ, we believe in creating opportunities that lead to extraordinary possibilities. That's why we created a hub that cultivates the community, education, resources, and mentorship entrepreneurs need to keep pushing forward. Entrepreneurship is daunting, risky, and complicated. We're here to support those who choose to overcome these obstacles in pursuit of something greater. We are proud to curate media for a monthly audience of 500,000+ who seize opportunities to grow and learn together.
Course Info & Engagement Details
| | |
| --- | --- |
| School | - |
| Engagement Format | - |
| Course | |
| Level | N/A |
| Students Enrolled | N/A |
| Meeting Day & Time | N/A |
| Student Time Commitment | N/A Per Week |
| Company Time Commitment | N/A |
| Duration | N/A |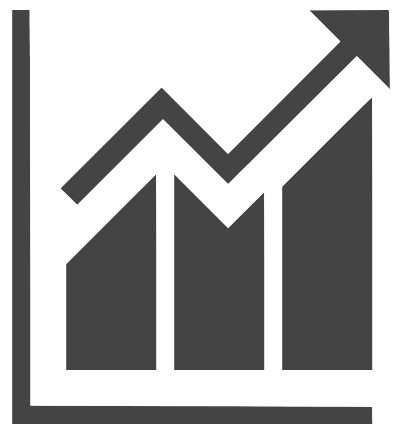 Growth Strategy
Operations
Research & Development
There are currently no students assigned.
| Touchpoints & Assignments | Due Date | Type | |
| --- | --- | --- | --- |
March 22, 2021

-

Understand Next Gen's Vision / Development Project Scope:

Work with Next Gen's founders/executive team to understand Next Gen's unique story, vision, plans, and how real estate extends Next Gen HQ's core business goals and mission.
Work with Next Gen HQ's real estate team to get an overview of the Long Island Development project, reviewing various components to ensure full understanding of goals.




Suggested Deliverable:

Leave ready for the project!
Understand how real estate extends Next Gen HQ's core business goals and mission + how the Long Island Development plugs into that framework.

March 23, 2021

-

Focus: Market / Submarket Analysis

Market / Submarket Analysis: Analyze a short list of recommended submarkets of the greater Long Island market,  including the submarket's foundations/institutions, bones (types of structures, walkability, drivability, etc.), and development/demographic/population trends.
Reference materials to assist with the above including a short list of Long Island submarkets will be provided by the Next Gen HQ real estate team.




Suggested Deliverable:

The final deliverable come week's end will be:

A report housing all of the above requested information
A recommendation if the proposed development vision would be feasible in these submarkets
And if yes, a recommendation on which submarket would give the highest chance of success

March 25, 2021

-

Day 3 - Focus: Asset Class / Site Analysis

Once the submarket research is underway begin doing asset class research and searching for development sites in the correlating submarkets.

Asset Class Research:

Analyze the asset classes of the suggested submarket(s) to see where the greatest need for new development is: residential, office space, restaurant, etc.

Site Analysis – Two strategies should be considered here:

The acquisition and repurposing of an existing asset capable of achieving the desired development
The acquisition of land for a pure ground up development




Suggested Deliverable:

A short list of recommended assets / sites within the Long Island submarkets for the development concept.
There are no resources currently available
There are currently no supervisors assigned.
There are currently no supervisors assigned.